Cookies and then More Cookies....
For one of my first posts I thought it befitting that I include a quality comparison picture of my beginning attempts at making food for my dolls.
This picture is from about 6 years ago.
Back then I knew there was definite room for improvement. They were, however, good enough that I was inspired to continue to challenge myself. But I knew I could produce something better, something more palatable.
Here are some more recent versions of the same.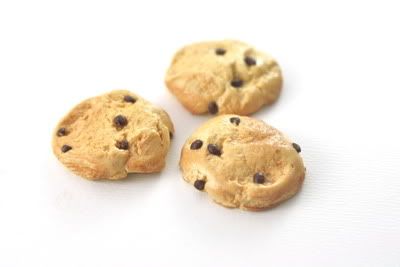 Clearly there are differences.
For my grand re-opening this August I will be offering more chocolate chip cookies like these, plus a host of other goodies- some of my more popular shop staples. I will be posting a full list of what I will be offering very soon.