~SCARING UP SOME AUTUMN FUN~
Everything about fall here in the mid west just makes me smile. I suppose it's because where I grew up in the south, fall was fairly non-existent. So for me when the leaves change and the air turns crisp it's a scene that I never take for granted.
Fall is also one of my favorite times of the year to create for the dolls. Halloween goodies I must admit are incredibly fun to make.
Every year I host a big Halloween bash for my dolls. After a bit of arguing about who would wear what costume, they quickly turned their attentions to the spread of yummy treats and ghoulish goodies on display.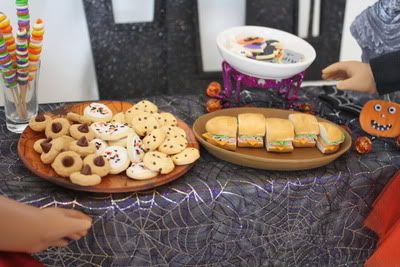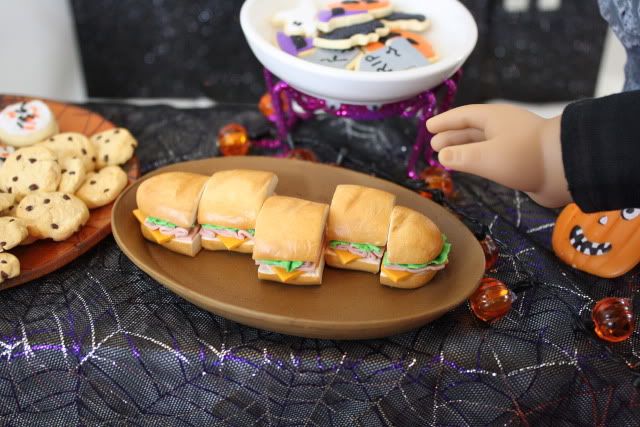 All of these Halloween goodies and more will be available in my Etsy shop coming soon on October 15th. Next week I will update with a full list, which will including a few Thanksgiving treats and some popular shop staples. All of the props and serving trays used in my spooky party scene are for display only.